Roundtable Discussion
March 30, 2022 @ 9:00 am

-

11:00 pm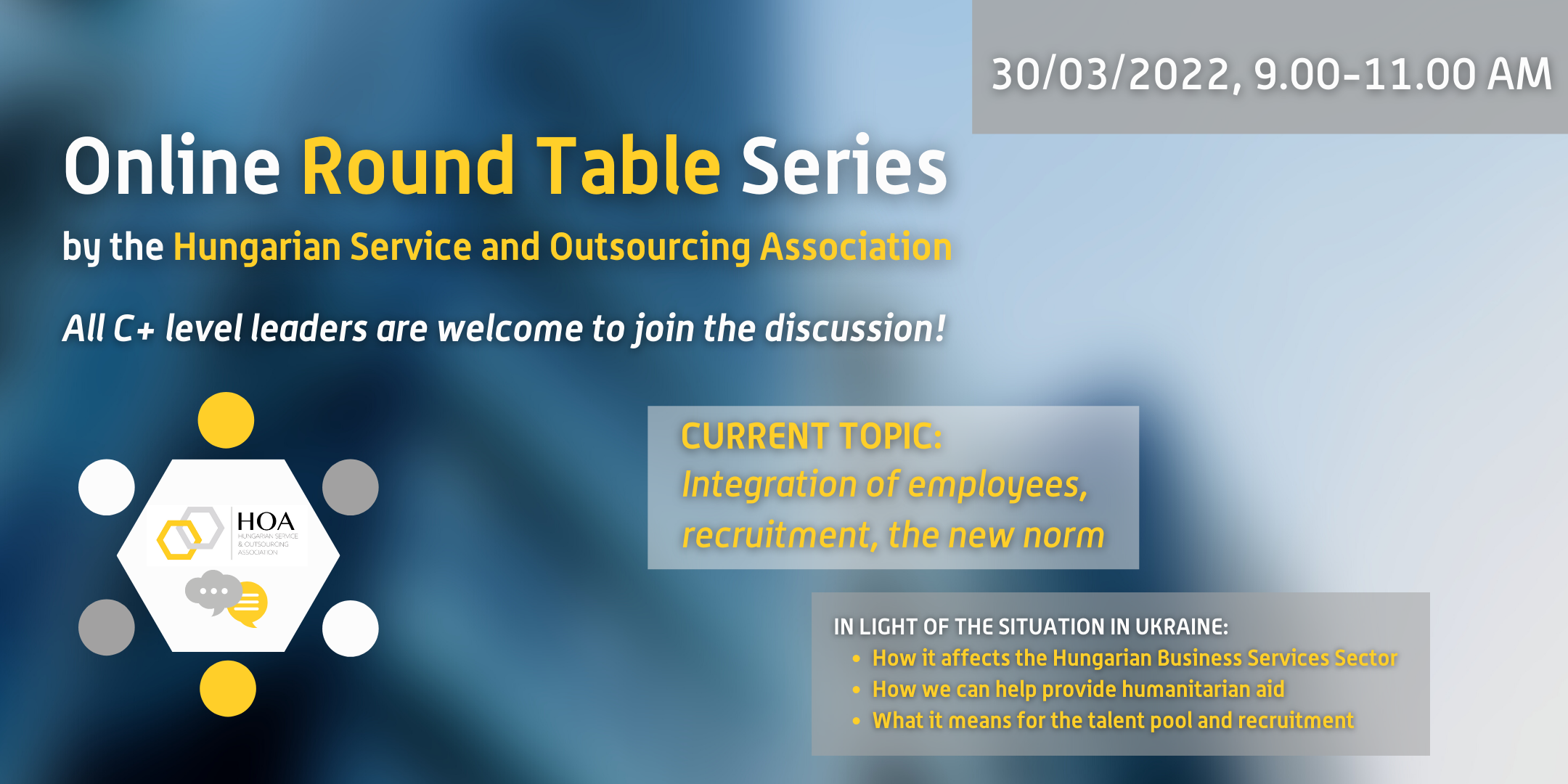 Dear Madam/Sir,
We are happy to introduce the new online event series that we have created as an exclusive opportunity for C+ level leaders in the Business Services Sector. HOA Round Table discussions will be about the exchange of experience, and best practice sharing within a small group of executive leaders.
We aim to explore and discuss openly how organizations of different sizes manage the challenges of today's world – for every focus topic we are organizing three meetings, one month apart from each other. The topic and its aspects are discussed within the group of 12-15 executives, moderated by Monika Slomska, HOA President. The discussions start at 9.00 AM and are planned to end at 11.00 AM.
During the first half of the year, the focus will be on recruitment, integration, upskilling of employees, and, of course, proactive approaches to the "new norm".
On 30th March we will talk about the problems and opportunities the organizations have faced during the pandemic, and how they have taken actions considering the number of employees affected.
CHANGE:
It is of key importance for us to keep our discussions focused on the most relevant topics of today, therefore we have made changes to this month's Round Table event.
The Round Table taking place on the 30th of March is going to remain focused on "Integration of employees, recruitment, the new norm", but we will also be discussing the situation in Ukraine:  how it affects the Hungarian Business Services Sector, how we can help provide humanitarian aid, what it means for the talent pool and recruitment.
The round table discussion is going to be moderated by Judit Forgács.
Leaders of Service Centers of all sizes are welcome to join and exchange information. Let us keep the industry discourse going and participate actively in the creation of a better future! Email us for inquiries.
For member companies, participation is free of charge. Registration for non-member companies is 10.000 HUF+VAT.
You can register HERE!
Are you a C+ level leader in the sector, and would like to share or learn from your peers?
We look forward to welcoming you!
For further information, please contact us via hoa@hoa.hu email address.